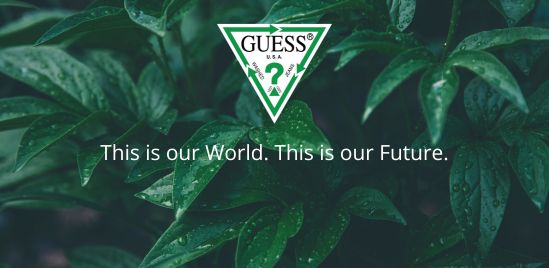 GUESS
GUESS PREMIADA PELA SUSTENTABILIDADE
The Business Intelligence Group honoured GUESS?, Inc. with the 2023 Sustainability Leadership Award and Carlos Alberini, the brand's CEO, with the Sustainability Hero Award. For GUESS, being a sustainable company means showing the utmost respect for nature.
The iconic brand is taking active steps to address its impact on the environment, creating new ways to reduce its footprint, encourage a circular economy and choose materials wisely. "GUESS is honoured to be recognised by the Business Intelligence Group in the Sustainability Awards 2023 programme. With the support of [Founder and Creative Director] Paul Marciano, we challenged the brand to put sustainability first by reducing carbon emissions, expanding the commitment to using sustainable materials and continuing the company's dedication to fair treatment and pay parity," said Carlos Alberini. "Being part of this journey has been rewarding in itself. We are truly grateful for the hard work of our team and are excited about our continued transformation to become a more sustainable company and brand."
GUESS recently published its ESG report for the 2022-2023 fiscal year, highlighting 9 years of significant progress in communication and its sustainability commitments for the future, and included GUESS' first "double materiality assessment", which was scrutinised by KPMG.